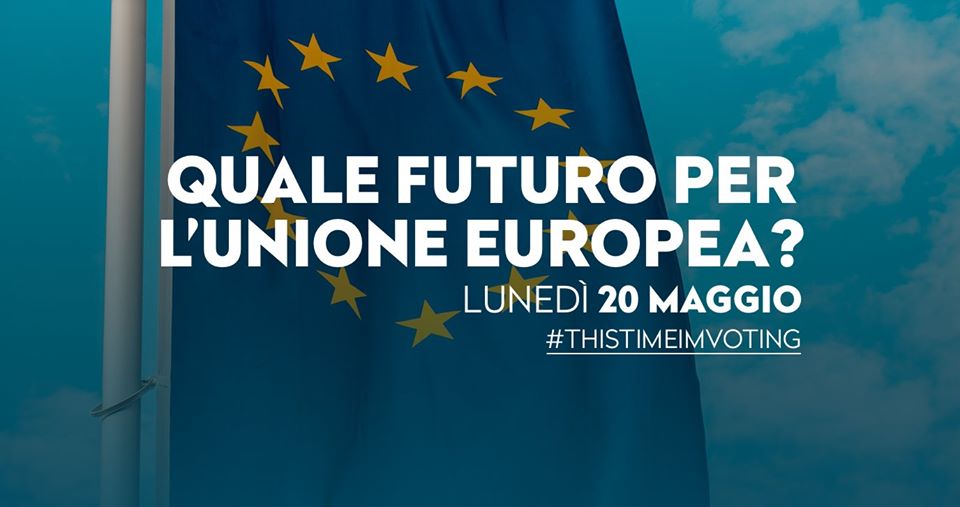 How is future for the European Union?
May 20, 2019 @ 3:00 am
-
8:30 pm
In less than 10 days, citizens will be voting to elect the new members of the European Parliament. We want to meet to discuss the situation of the European Union and on which themes will the European Commission work.
The event will take place on Monday 20th and it will be possible to join for a part or the whole of it.
✅ 5:00 pm – law room 6 – INTRODUCTION
✅ 5:30 pm – law room 6 – DISCUSSION TABLES
We'll divide into groups and discuss relevant topics such as the composition and function of the Parliament and Commission, the candidate parties and their programs, medical mobility, sustainability, human rights, access to culture.
✅ 7:00 pm – APERITIVO
✅ 8:45 pm – CONFERENCE
Speakers:
– Giulia Rossolillo – Professor of European Union law at the Faculty of Law of UniPv
– Guglielmo Pacileo – Professor of Health Management and Health Economics at the Faculty of Medicine of UniPv
– Luca Misculin – journalist at Il Post and responsible for the magazine Konrad
– Niccolò Carboni – founder of the facebook page Gli Eurocrati