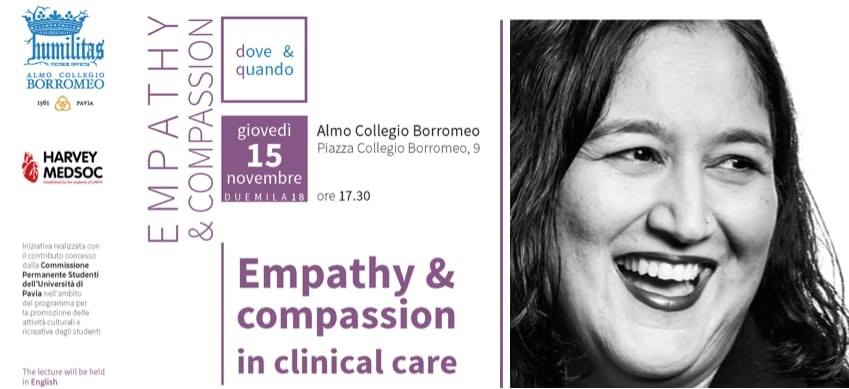 Empathy & Compassion in Clinical Care
November 15, 2018 @ 3:30 pm
-
5:30 pm
We are back on track with our series of bioethical talks and we're proud to welcome to Pavia another world-renowned ethicist: professor Debjani Mukherjee, from Feinberg School of Medicine in Chicago.
Professor Mukherjee, PhD, is going to deal with the ethical aspects of physical and mental rehabilitation. Each of us might have already encountered the dramatically devastating conditions of physical or mental impairment in elderly people and, in general, have experienced how demanding it can be to give care to those who are in their frailest moments as mortal beings.
Doctors deal with such aspects of the human condition every day and professor Mukherjee is going to help us find our way in this complex field. Save the date and get ready for an emotionally intense talk.
"Our ultimate goal, after all, is not a good death but a good life to the very end."
Atul Gawande, Being Mortal: Medicine and What Matters in the End