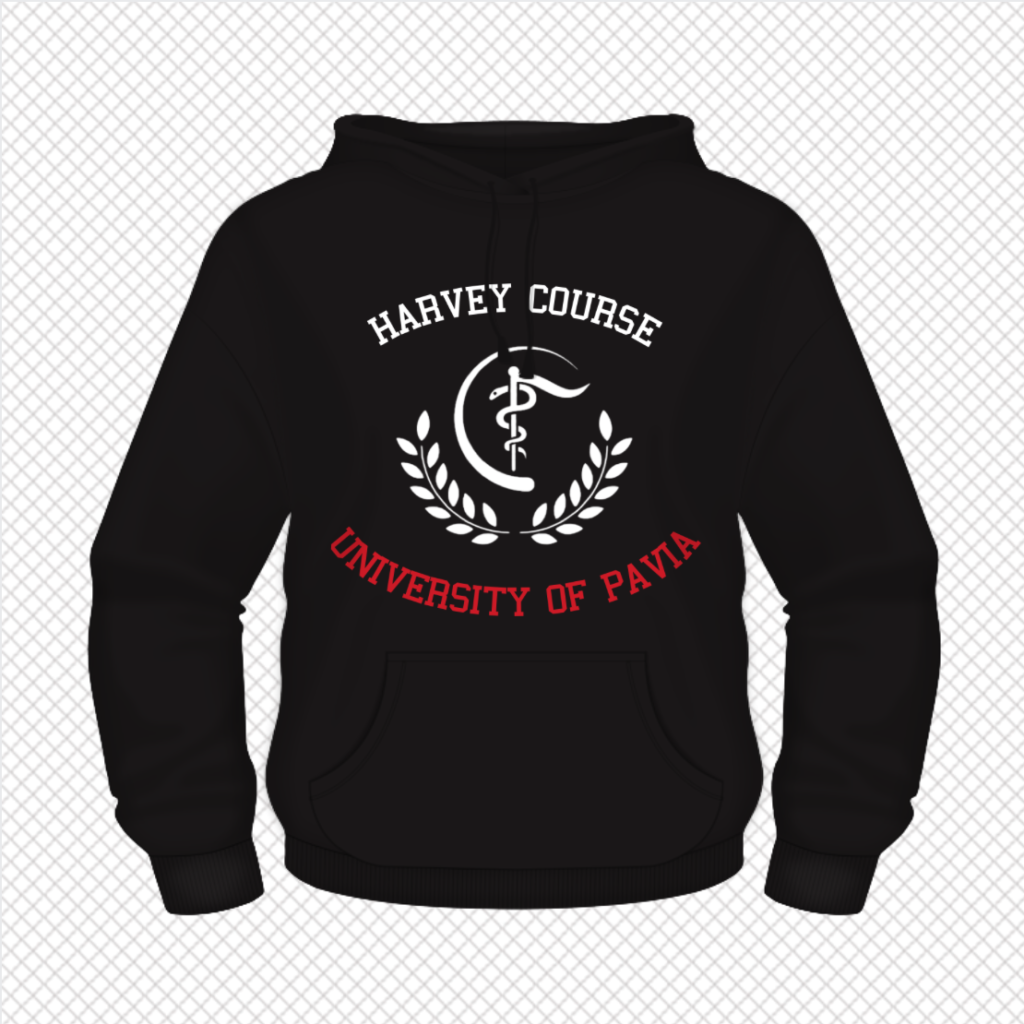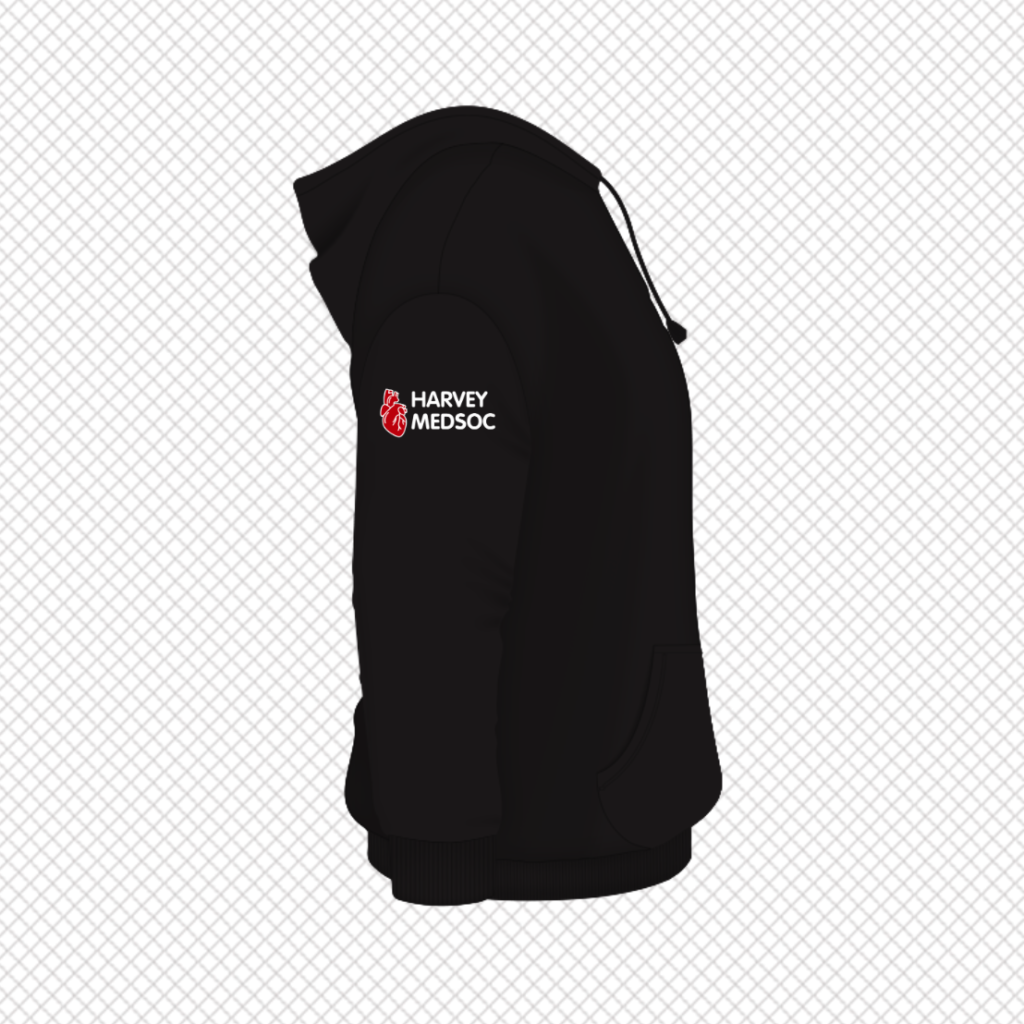 Do you like feeling cozy? Do you like hoodies but brands make you look far too Slavic? Do you need some sportswear for the winter, but you live in green campus and going to Decathlon takes you the same amount of time it takes you to go back to your home country?
Well… MedSoc has the solution for you!
The Harvey course collection is out now in a variety of colors!
Here's how this is going to work:
Click on the button below to go the store. Once there, you can select your design, size, and color and confirm the order.
You can perform the payments according to the schedule in this link (other payment options are being developed but for now, CASH is how it's going to go):
first order will be placed on Monday, December 10th, at 9:00AM, so if you want to get yours before Christmas, place your order now!
Needless to say that this is not for personal profit, any and all revenue will be directed towards MedSoc events to make them bigger and better (or cheaper).
Here's the list of MedSoc members availability before the New Year.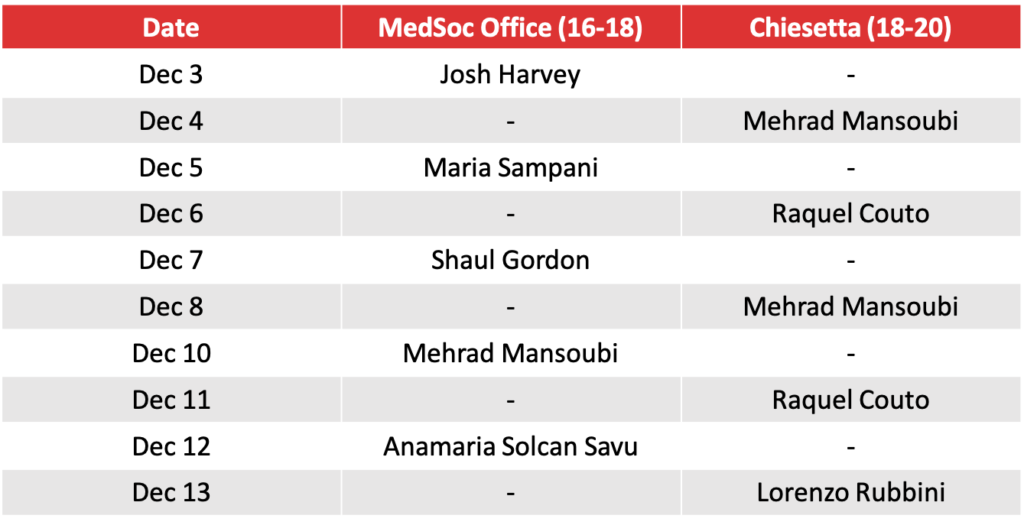 The MedSoc office is located at Collegio Alessandro Volta, in front of the "J.D. Bernal and J. Needham" library. 
Contact information:
Josh Harvey:  +39 327 293 3423
Mehrad Mansoubi:  +39 333 395 6466
Maria Sampani:  +39 347 370 8748
Raquel Couto:  +39 334 735 6929
Shaul Gordon:  +39 333 996 6992
Anamaria Solcan Savu:  +39 389 195 0509
Lorenzo Rubbini:  +39 333 941 6647