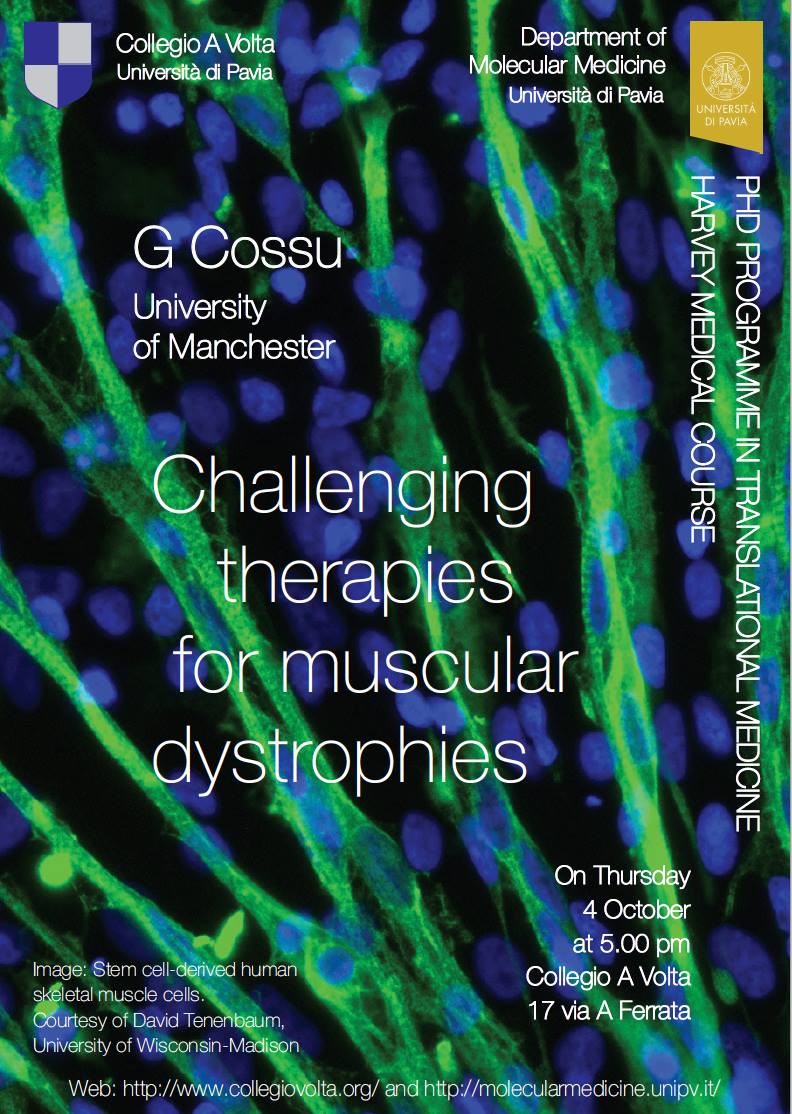 Stem Cell Therapies for Duchenne Muscular Dystrophy
October 4, 2018 @ 3:00 pm
-
5:00 pm
Duchenne Muscular Dystrophy is a terrible genetic condition that leads to muscle degeneration and early death, usually before the age of 30.
Enormous efforts have been made by researchers in order to understand how to tackle this enormous burden and we are proud to announce that we will soon have here in Pavia one of the leading scientist in this field: Giulio Cossu from the University of Manchester.
On the 4th of October, thanks to Prof. Roberto Bottinelli we will be hosting Prof. Cossu who will be speaking about the latest results in the field of Regenerative Medicine and, specifically, about the use of Stem Cells in the treatment of Duchenne Muscular Dystrophy.
Be ready to give a glance to the future of medicine: a future in which, thanks to the work done by giants of science like Prof. Cossu, terrible conditions like DMD can be tackled and new hope can be given to patients.