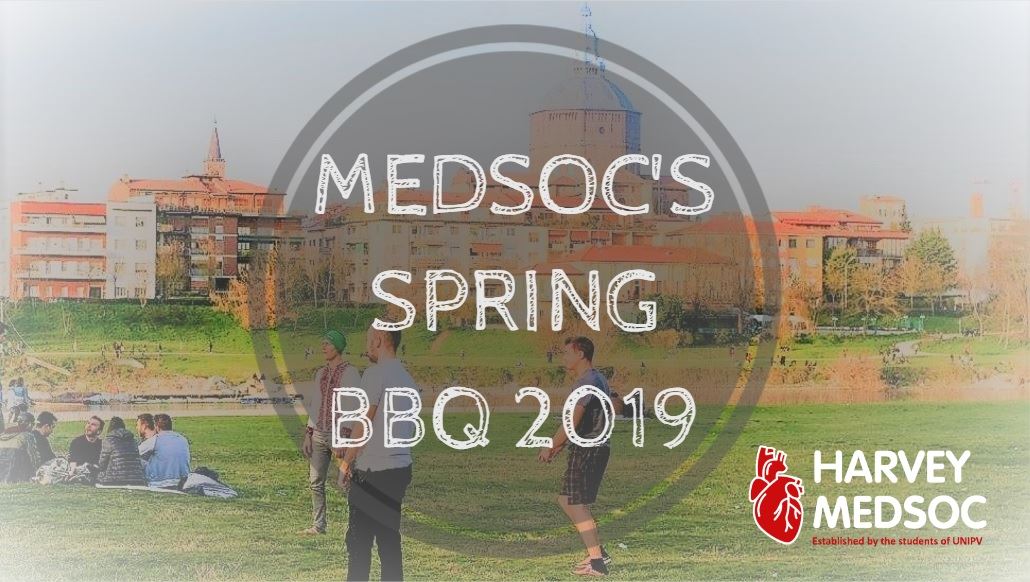 Harvey MedSoc's Spring BBQ
March 24, 2019 @ 11:00 am
-
4:00 pm
Spring has sprung 🍃, the sun is out ☀ and insects haven't fully hatched yet 🐜. What better time for an outdoor get-together, with good food, good drinks, and good people?
Harvey MedSoc is happy to invite all of you to our traditional Spring BBQ 🍔🥗🍺. We will be happy to provide freshly cooked food – including vegetarian and halal/kosher options – and a selection of alcoholic drinks to increase the fun even more.
The price is 10€ per person. To drastically decrease our plastic cup waste, the first 100 people to make the payment will also receive a free Harvey Course mug, which you can use as a free drink refill cup at the barbecue! Saving the planet while getting drunk, ever heard of a better way to do it?!
Upon payment, everyone will be put in a name list. Mugs and wristbands will be distributed on the day of the event. Secure a place at the bbq and a mug by giving 10€ to any MedSoc member by Friday, 22nd of March. Schedules for when and where to pay will be published soon.
Bring your friends and have plenty of fun! See you there 😉